I've recently started working with Inside The M60. In addition to being on hand to help with little WordPress tweaks, I've been trying to carve out a little niche for myself.
Obviously, I come from "down the M6" so my local knowledge isn't great, but I do know my culture. The site editors Louise Bolotin and Nigel Barlow understood the advantages of having a listings section and so let me loose.
Inspired by the work of Wicci which runs through WordPress, I looked into suitable calendars. I'd previously encouraged Nigel and Louise to get their events into Google Calendar, so it made sense to at least base it there.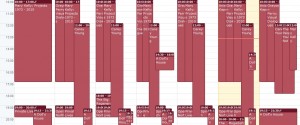 After a few false starts I found Google Calendar Events developed by Ross Hanney. I'm really impressed with the strength of the widget particularly its flexibility and the attentive nature of Ross. It makes such a difference if there is decent support for a plugin.
Setting the plugin up was a bit fiddly. What I wanted to do was make the calendar link out to tickets or, where possible, to link back to previews or reviews on Inside The M60. This way the calendar aids site navigation. There's a bit of a jiggle which you have to make to the PHP to make it read HTML in Google Calendar details but Ross intends to introduce this as a dashboard setting.
Once I'd got the plugin running on the back end of my site I approached Philip John to get it installed on Journal Local, where Inside The M60 is based. Philip had some reservations about to cross-site scripting attacks again I consulted Ross and we introduced a bit of code to stop this.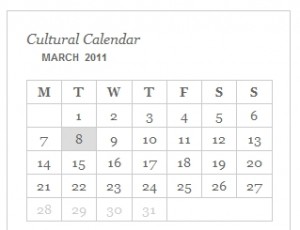 Inside The M60 are really happy with the Calendar, it has increased traffic to the site and has added another dimension. It's also helped me get a cultural handle on Manchester and makes me feel excited about basing myself here.
I would like to encourage more of a standard way of contributing and I'm considering following the example of Wicci and allowing promoters and people to add listings themselves. I'm also thinking about taking feeds from other site. But at the moment I feel we've got more quality control by doing it ourselves.
One of the MA Magazine groups from City University are doing a magazine for the East End of London and they wanted to bring in a map. I naturally recommended Google Calendar Events. This week they're going live with it so keep an eye on Eastbound Magazine's website.